Classes Offered:
Water and Wastewater Operator Mathematics
Customer Service Program
Introduction to Collection Systems
Collection Systems
Basic Wastewater Collection Systems and Operations
Basic Backflow/Cross Connection Control
Basic Water Characteristics & Treatment
Meters & Metering Systems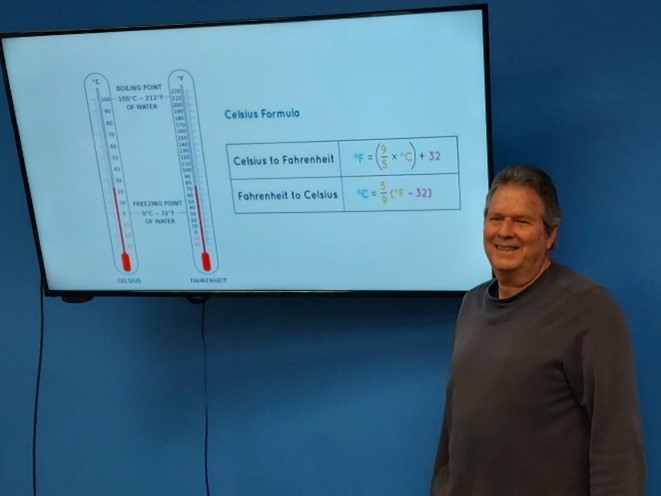 Water/Wastewater Operator Mathematics
This course utilizes a step-by-step systematic approach to mathematical problem solving required to pass the Water/Wastewater Operators Level 3 and 4 exams.  By successfully completing all phases of this course, operators will develop the capability to solve mathematical problems typically encountered by Level 3 and Level 4 Operators.  Developing this skill set is not only highly useful to operators for passing Operator Certification Exams but is also a reliable source for accurate water and wastewater calculations required by water operators' positions.
Key Aspects of the Course include:
Review and Practice of Basic Math Terms, Rules and Techniques
Learn a step-by-step method for solving basic conversion problems
Establish a high degree of familiarity with basic geometric calculations, flows, detention times and dosage calculations as well as other operations related calculations
Development of a Systematic (Step by Step) method for confidently and reliably solving mathematical word problems, along with the ability to verify the correctness of answers
Successful completion of this course will also provide students with class credit through NM State Drinking Water Bureau as well as developing strong set of basic skills useful in solving day to day math problems outside of the workplace and will provide a solid foundation for further mathematical studies.
Instructor: Hal Senke
The Water/Wastewater Operators Math Class is being taught by Hal Senke who has:
More than 15 years of experience in water and wastewater system operations and maintenance
Knowledge of water and wastewater regulations, treatment, sampling and laboratory procedures
OSHA General Industry and Construction Standards Instructor experience and hazardous materials safety experience
More than 20 years of experience in technical training and technical mathematics instruction and more than 25 years of experience in backflow and cross connection control
More than 25 years of experience in water quality protection, post-secondary technical instruction, water and wastewater operator training, wastewater operations
Resource Wise Technical Classes
Resource Wise has been working with municipalities throughout NM for the last 20 years with water and wastewater systems and is now launching a training initiative to support municipalities and/or the public sector sustainability needs/requirements.
Resource Wise has provided technical instruction in: Metering, Water Conservation, Backflow Cross Connection, Leak Detection, Landscape Irrigation Efficiency, Customer Relations and Support, Water Loss Control Analysis, Water/Wastewater Operators Classes including Mathematics.
Courses are designed to qualify for continuing education hours, whenever possible. Resource Wise is capable of offering both in class and on-line sessions.
The following classes have already been established and are now being scheduled and taught:
AWWA Water Loss Control (Water Balance)
Landscape Water Efficiency
Customer Relations and Service
Basic Math for Water & Wastewater
Basic Wastewater Collection Systems and Operations
Basic Backflow/Cross Connection Control
Basic Water Characteristics & Treatment
Meters & Metering Systems
Resource Wise is planning on initiating other courses in other relevant areas, including:
Natural Growing Systems
Soil Health and Sustainability
Community Emergency Response and Preparedness