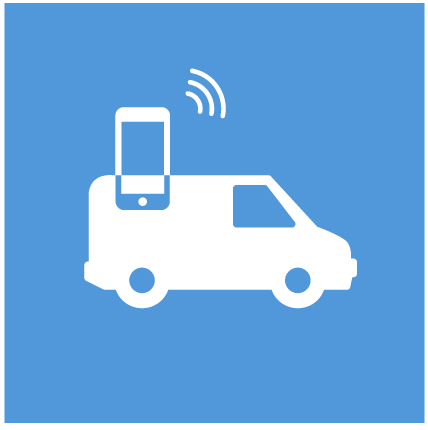 Collect your data on the go
With READy Mobile Reading (AMR), you can easily read the utility's meters remotely directly from your car. As you read the meters, you automatically gain access to both consumption data and any alarms or info codes regarding leakages and other irregularities in your distribution network.
You simply drive around your supply area with an Android smartphone or tablet and a small converter unit. The reading is handled intuitively via the READy App and takes place automatically while you drive. The meters are automatically located on a map on your smartphone. When you drive, the map automatically displays the nearby meters and shows, which are being read and which remain to be read.
Build your AMR reading solution
When the reading is complete, a simple push of a button securely transfers the meter data to READy Manager, which is an accompanying Meter Data Management program that keeps track of and stores your meter data for further use.
If you start out with mobile reading, you can expand your solution and combine your regular readings via drive-by used for billing with more frequent data from selected strategically important meters. You can also easily expand to a network solution – one area at a time or all areas at once. This can be done completely at your own pace and to the extent, which suits you.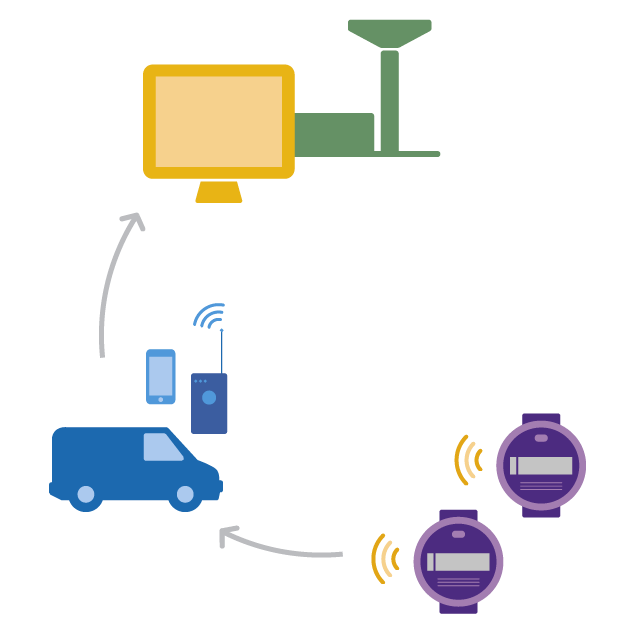 How It Works
It does not have to be hard to get started with remote reading. With a READy remote reading system, you can say goodbye to manual readings, reporting via the internet and estimated calculations. Now you can personally read consumption data automatically, without disturbing consumers.
More opportunities with READy
A READy system can be fitted to meet your needs in terms of data collection and frequency.  Depending on your situation, the remote reading of your meters can take place in several ways and you can easily upgrade from one setup to another as your needs change.
If you have READy Mobile Reading (AMR), you can increase the data collection frequency of selected strategically important meters or sensors without the cost and planning required to establish a full communications network for your entire distribution area.  You simply combine your regular drive by readings with our small-scale data collection units such as the READy MiniConcentrator or the READy 4G Bridge placed at strategic customers or at strategic locations in your supply area.
If you are interested in more extensive data analysis of for example your water loss, you can also easily upgrade to a fixed READy Network (AMI). Completely at your own pace and to the extent that suits you – in one area at a time or in all areas at once.
Keep Track Of Your Data
The handling of your meters and meter data takes place in READy Manager. You get easy access to your data as well as a broad range of tools that give you an overview of and help you utilize your meter data. Consumption data can be exported to your billing system or an email address as needed, either manually or via automated commands.
READy Manager has a simple user interface with a start screen and icon-based navigation that makes the program intuitive and easy to use. You can group your meters in READy Manager to get an overview of the consumption and other parameters in different parts of your distribution network. You can create groups based on geography or create groups of customers where you wish to follow the consumption closely.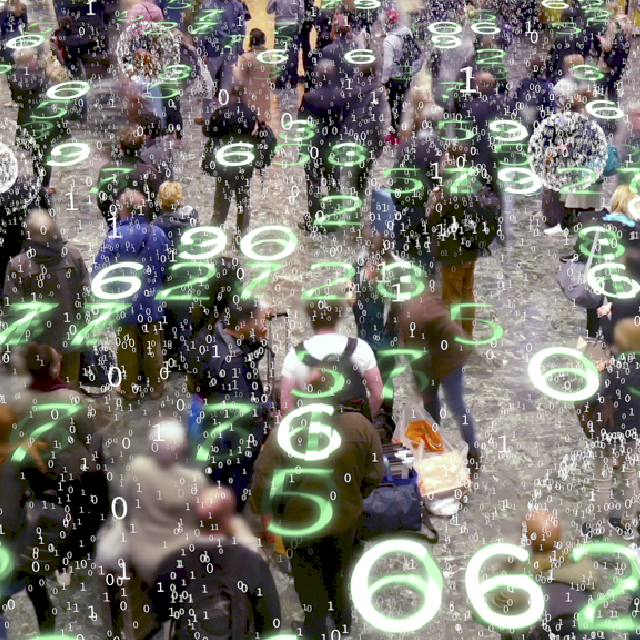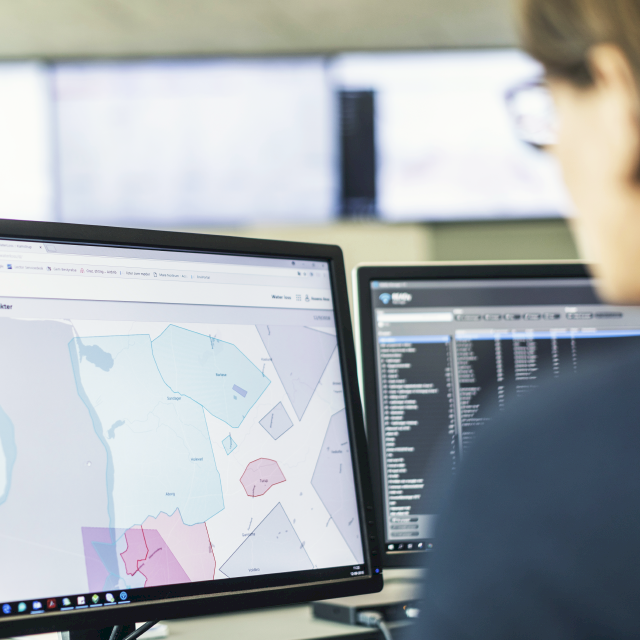 Make The Most Of Your Data
The value of your smart meter data goes far beyond accurate billing. With the right tools, you can transform your meter data into actionable insights.
Take the next step and fully utilize your network with Kamstrup's analytical tools for water utilities: Water Intelligence and Incidents. With these, you can effectively go from imagining "What if" to knowing "How to".
Your meter data is automatically organized, visualized and analyzed to give you a total overview of your distribution network and to give you the knowledge needed to effectively target your efforts.